If you're new to us at Teamplay, welcome! We wanted to provide you with a page with some general information on being a free agent with us at Teamplay. 
---
Before Your First Game...

1. Complete Online Wavier 

After your registration,  you must first login into your account, then read and accept the online waiver form. Your online waiver form must be accepted before taking the field of play. You may have already accepted the online waiver upon registering, and if not, you will see the message below in your "Alerts" notice on your dashboard page: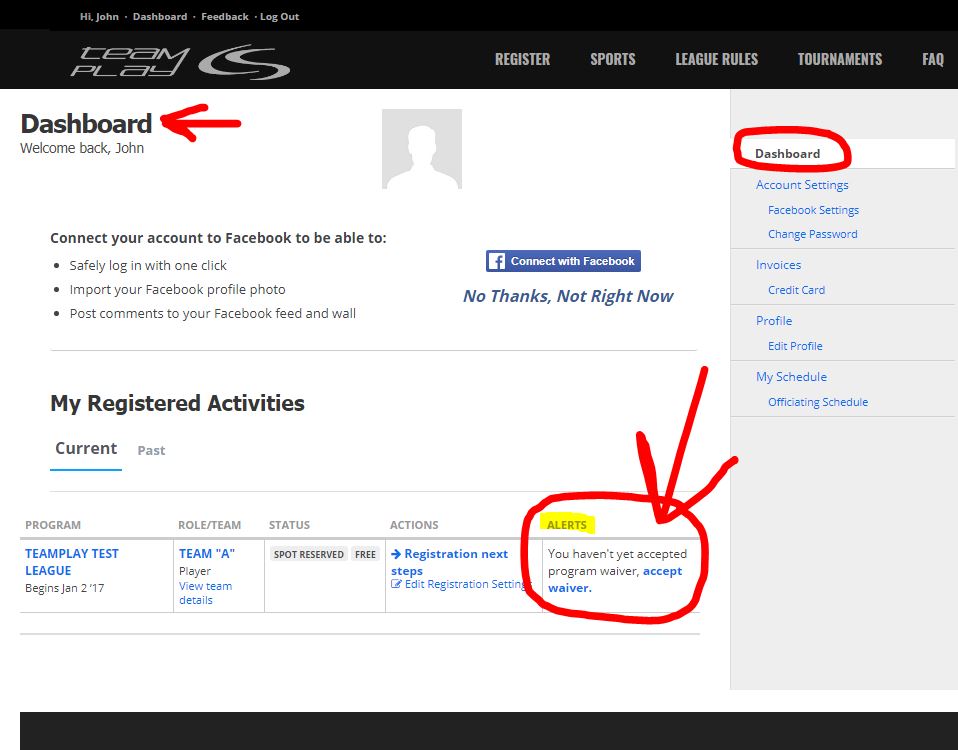 2. Sport-specific Rules & League-wide Rules

After you complete your registration, remember to read and familiarize yourself with your sport-specific rules (ie. Soccer, Volleyball, etc, etc), and league-wide rules and league-wide policies. All Teamplay rules must be abided by, and since our leagues are self officiated, it is the responsibility of each and every players to play fair and make their own calls per Teamplay rules.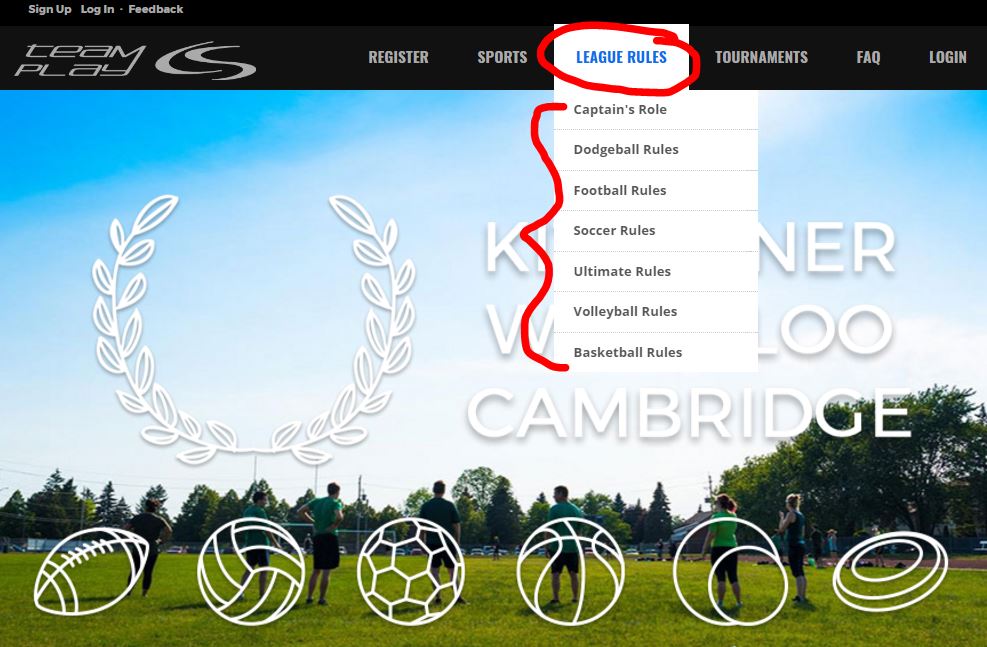 ---
Messaging Teammates...
You can connect with your teammates by messaging them through your Teamplay Account. Simply login to your account via http://teamplay.ca/login/ -- from your dashboard page > Click on team name (or View team details) > Messages > input message and send message. Simple as that to let your teammates know if you will be late or can't miss a game.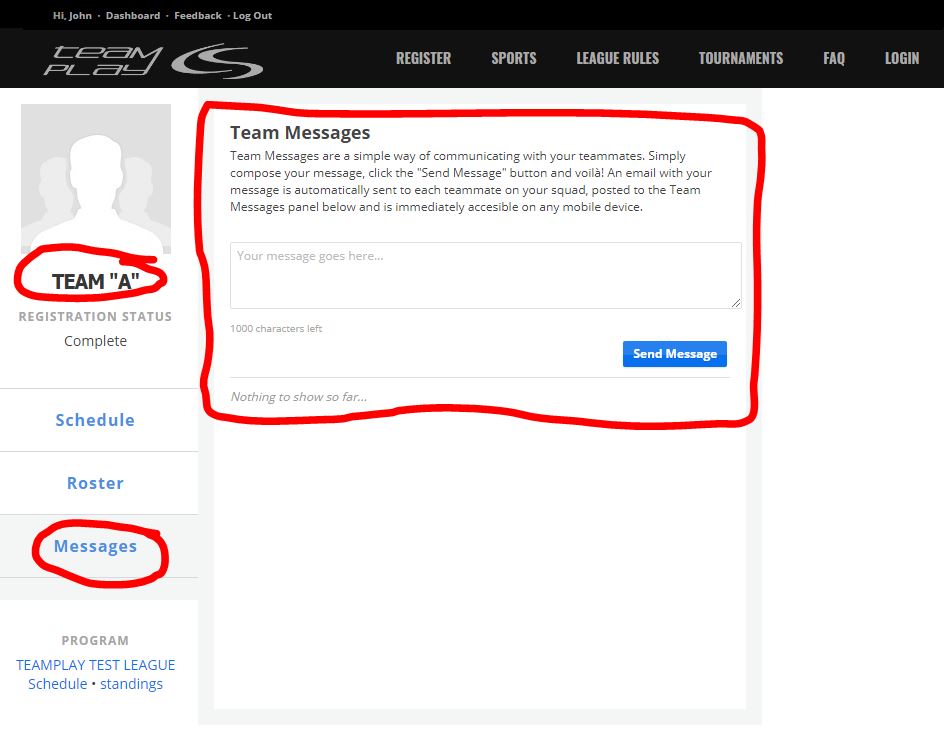 ---
At the first game...
Your team must elect a captain. Captains, submit your team scores after every game (see Captains Role page), and preform the captains duties per our rules and policies,and if the league requires it due to no field or court supervisor - keep game time and bring the field pylons with them to the field each week. 
Let us know who that captain is by emailing us at play@teamplay.ca. If your team elects to change the team name provided by the league, the elected captain will be able to change this when they login to their account (once we update you to the captain role on our platform). 

Bring both a white and dark coloured shirt each week, just in case your opponent has the same team colour.